Adzooma Integrates Microsoft Into Their PPC Platform Alongside Facebook & Google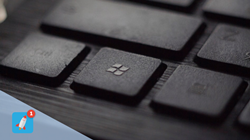 "Adzooma is a really exciting and refreshing concept. With technology that never stops advancing, they have proven that even the smallest of businesses can achieve enormous success with the right platform." – Lynne Kjolso

NOTTINGHAM, United Kingdom (PRWEB)
November 29, 2019
Alongside Google and Facebook Ads, the new Microsoft integration will make Adzooma the all-in-one solution for businesses worldwide.
This comes just four months after a £2m investment from a US investment firm and will significantly increase their brand profile and propel them towards their goal of becoming an industry leader in advertising technology.
"We are extremely honoured to announce our partnership with Microsoft," said director and co-founder Rob Wass. Working with Google and Facebook allows us to provide the utmost value to our customers, so we are excited to offer them even more through the Microsoft integration.
"For our users, being able to manage and optimise Microsoft, Google and Facebook Ads in one platform will make optimisation easier and quicker than ever before, removing any barriers between them and their competitors."
The Microsoft Advertising partner program recognises expertise within the search industry to celebrate growth and provide exclusive access to partner events.
Integrating Microsoft into the platform will give Adzooma the weight to leverage new strategies, act upon the latest trends and gain insight into high-level innovations.
Lynne Kjolso, VP, Global Corporate Sales at Microsoft, said: "Adzooma is a really exciting and refreshing concept. With technology that never stops advancing, they have proven that even the smallest of businesses can achieve enormous success with the right platform.
"Seeing how much they've achieved over the past 12 months gives us confidence in their ability to succeed".
Since becoming a Google Partner in July 2018, the Nottingham-based company cruised past its original target by 3,000% and maintained consistent triple-digit quarterly growth. Within that time, they also secured two multi-million-pound investments from business magnate Fred Done which allowed them to invest heavily in product development.
Director and co-founder David Sharpe added: "As well as broadening our solutions for businesses, the Microsoft partnership helps validate that the Adzooma team are achieving their mission to make online advertising more accessible, easier and more effective for all businesses."
Share article on social media or email: